Welcome to Cave Hill Cemetery
Chartered by the General Assembly of Kentucky on February 5,1848 for the purpose of operating a rural cemetery. Cave Hill was dedicated in July of that year and the transition of Cave Hill Farm into a beautiful and historic cemetery began.
Like any pioneer, when William Johnston decided to build a brick house in the countryside of the fledging town of Louisville, he first searched for a good spring. He found one that helped feed Beargrass Creek, emanating from a large cave that kept it well protected.
News
Cave Hill Cemetery Announces New President & CEO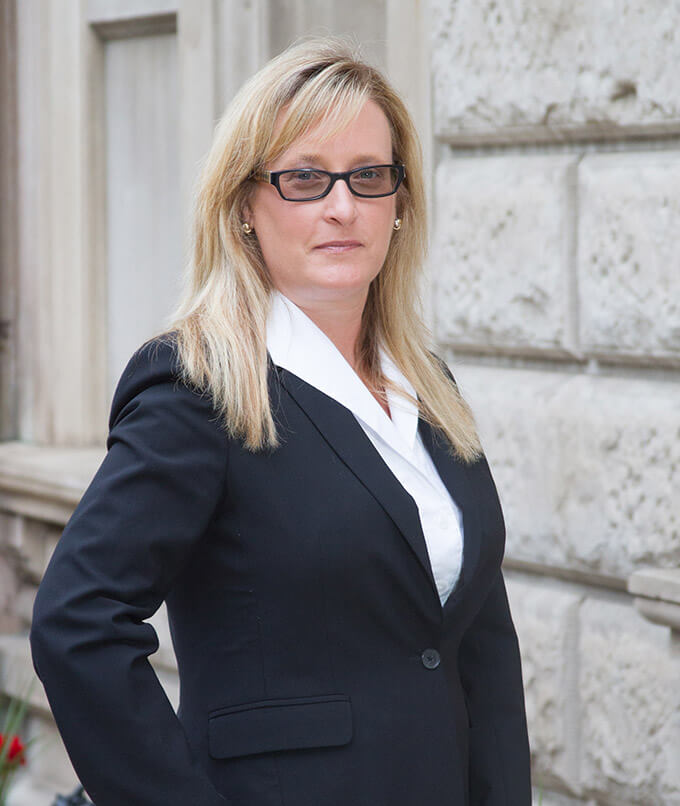 Mrs. Gwen Mooney, President & CEO of Cave Hill Cemetery
The Board of Managers is proud to introduce Mrs. Gwen M. Mooney as the new President & CEO of Cave Hill Cemetery. Mrs. Mooney was recently appointed after the retirement of longtime President & CEO, Lee Squires. Mrs. Mooney was President of Gwen Mooney Funeral Homes and Senior Officer of Spring Grove Cemetery prior to her appointment at Cave Hill Cemetery.
2015 Cave Hill Cemetery Programming & Upcoming Events
Give Local Louisville- October 1, 2015
Help support the Cave Hill Heritage Foundation as we preserve history "one monument at a time" on October 1, 2015 by making a donation to Louisville's finest cemetery and arboretum! More information to follow...
Cocktails by the Lake
Join us on Tuesday, October 6, 2015 as we celebrate preservation of Louisville's landmark. We will offer hors'deourves, cocktails, bus tours, horse and carraiage tours, and much more. We are pleased to have Louisville's Jackie Hays as our emcee for this great celebration! Event is free to members of the Cave Hill Heritage Foundation. General admission fee: $15 per ticket. Call Michael Higgs at 502-813-7761 to get your tickets today.
2015 Tour and Lecture Series for Cave Hill Cemetery
Please join us this year for one of our many programs that are a perfect fit for the entire family. Be sure to visit our guided tour page to see the dates and times for all of these events. To RSVP, please call our office at 502-451-5630.
Are you interested in genealogy? Join us on Saturday, August 29, 2015 at the Louisville Free Public Library- Main Branch (York St.) for Genealogy Day!!
Topics during the day include: Beginning Family History Research, Researching your American Civil War Ancestor, the ABC's of DNA, Heritage Quest, Tips and Tricks to Optimize your Research, and much more... It all begins at 9:15 a.m.
Michael Higgs, of the Cave Hill Heritage Foundation, will present on "The Basics of Cemetery Preservation," a great interactive presentation that details how to document cemeteries, preserve monuments, and use the right tools at the right time! More information is available at http://www.lfpl.org/genealogy.html
Twilight Wagon Tour
Join us on Saturday, September 12, 2015 and October 10, 2015* for our Twilight Tour with Steve Wiser, Louisville architect and historian, from 6:30 p.m. - 8:30 p.m. Learn about our many well-known residents, see our wonderful collection of Victorian art, and much more on this journey through time.
*October tour is 5:30 p.m. - 7:30 p.m.
Historical Walking Tours
Join Steve Wiser on Sunday, September 13, 2015 and November 1, 2015 four our Historical Walking Tour through the Victorian sections of the cemetery. Steve will tell the stories of our residents and much more on this great tour.
Art & Artists Tour
Join Steve Wiser on Sunday, October 11, 2015 from 1:00 p.m. - 3:00 p.m. as we discover the many artists and art that make Cave Hill Cemetery on the 7 Wonders of Louisville. Cost: $15 per person.
Bourbon History Tour
Join Mike Veach, Kentucky's premier bourbon historian, on Sunday, September 20, 2015, as we take a ride through the cemetery and discover the bourbon barons in Cave Hill. See the grave sites of "Pappy" Van Winkle, J.T.S. Brown, George Garvin Brown, Paul Jones, and many others that paved the way for Kentucky to be the leader in bourbon production. Cost: $35 per person.
Have an interest in beepkeeping? Did you know that Cave Hill Cemetery has its own bee hives?
Join Rodolfo Bernal, local beekeeping expert, on Saturday, October 10, 2015 from 10:00 a.m. - 12:00 p.m., in the Cave Hill Chapel to learn the basics of beekeeping. He will provide an interactive lecture and Q & A session on this popular hobby!
To see our full list of upcoming tours and presentations, please visit our Guided Tours page, http://www.cavehillheritagefoundation.org/tours_and_presentations/guided_tours/index.php
Read More